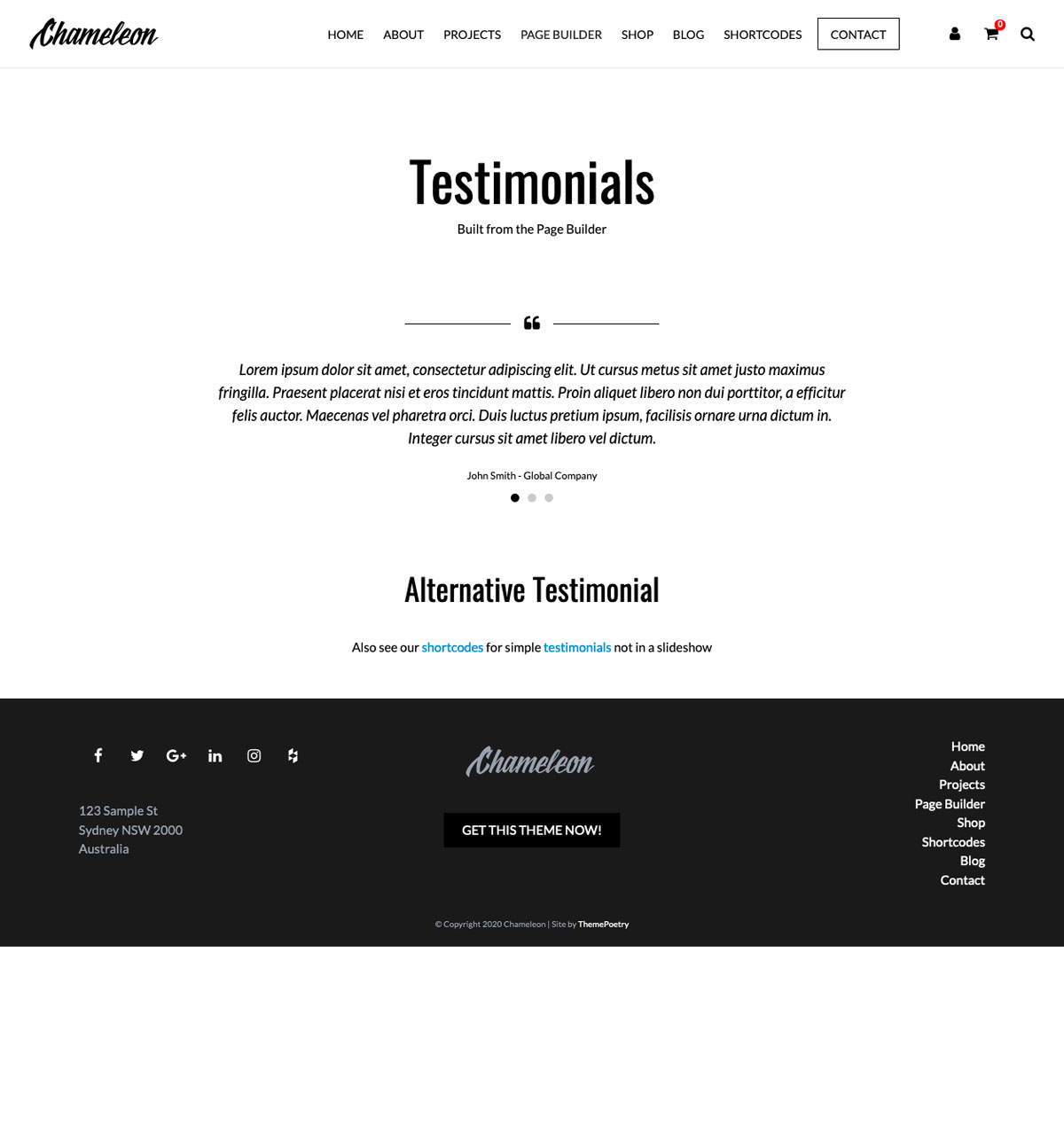 The Page Builder allows you to add a section called Testimonials to your page.
The Testimonial section is a cool tool for quickly adding a slideshow of centered testimonial quotes to a page.
NB you can also add a Testimonial into a Text Area using shortcodes – the shortcodes testimonials give you more control over the appearance of the testimonial.
To add, go to Pages > add new or edit an existing page.
For a new page, Select the Page Template > Page Builder.
Give the page a title then click Add Section and select Testimonial.
Enter the contents of the testimonial / quote and the author
You can stack Testimonials by adding Testimonial sections as required

From here you can add more Page Builder sections to build your page and keep on adding until your page is complete!

Watch the Video