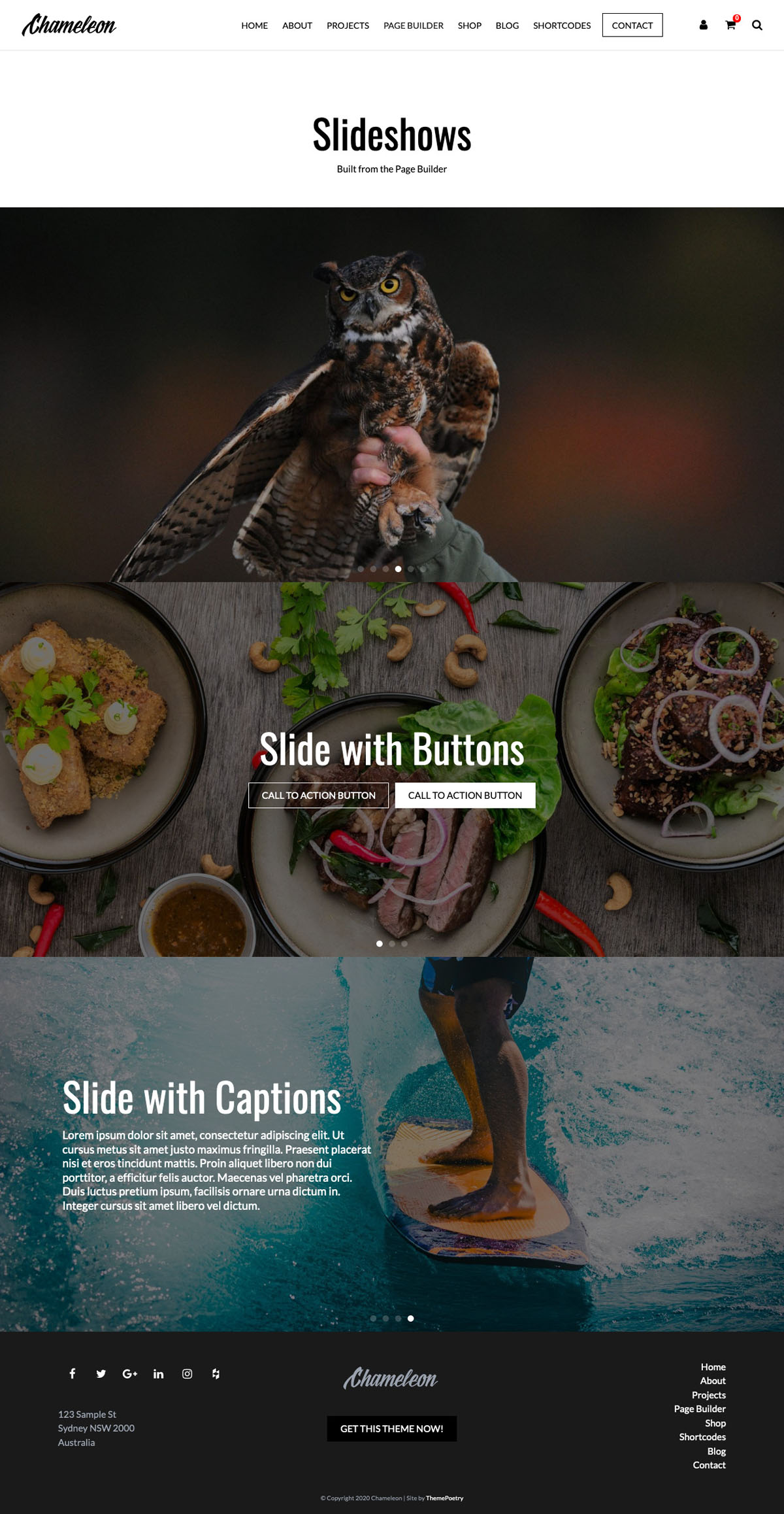 The Page Builder allows you to add a slideshow with or without a caption and buttons.
Slideshows are great for the home page but can also be used pretty much anywhere throughout your site.

To add a Slideshow go to pages > add new or edit an existing page.
For a new page, Select the Page Template > Page Builder.
Give the page a title then click Add Section and select Slideshow.
Enter the heights you wish the slideshow to be in pixels and remember you MUST put 'px' after the number OR enter 100% for a full height slide show – you should try these options to see which one you prefer.
To add your slider images click Add Slide.
Click Add Image to select the first image in your slideshow OR you can select multiple images to immediately create a number of slides.
You can then choose if you want the slide to be an image only OR if you wish to have text and even a button over the image.
To add a caption select the Caption checkbox,  and choose the Caption position (Left, Centre, Right) and enter your caption title and text as required – you can also title the button if you want a button to appear and select where you want the button to link to on your site (you can come back later to do this if you haven't created the page or post yet that you want to link to).
You can also add a secondary button.
For the Caption style select from one of the options and experiment to see which one you prefer.
For the second image click Add Slide again and repeat the process.

From here you can add more Page Builder sections to build your page and keep on adding until your page is complete!

Watch the Video