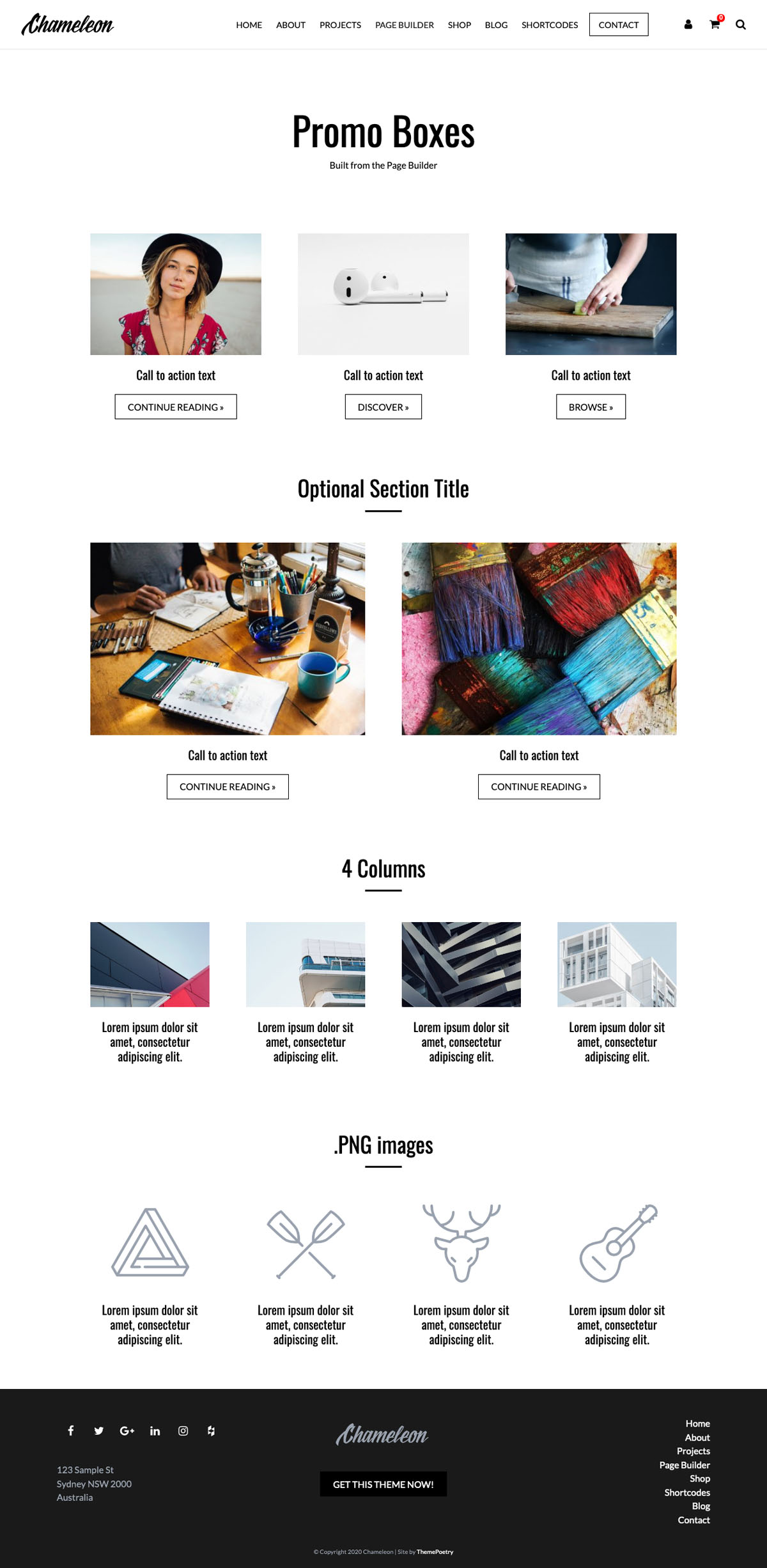 The Page Builder allows you to add promo boxes to your page. Promo boxes are powerful promotional and navigation devices which you can use to highlight and direct your users to other content on your website.
To add promo boxes to your page go to Pages > add new or edit an existing page.
For a new page, Select the Page Template > Page Builder.
Give the page a title then click Add Section and select.
You can give the group of Promo Boxes a heading if you wish by clicking the Show Heading checkbox.
Decide if you will link the Promo Box to a page within your site or another URL (for instance another website). If you wish to link to a page, pdf or file on your site click the Internal Link checkbox and select or type the name of the page, pdf or file and select it from the dropdown menu. Otherwise enter the full URL in the the External Link field.
Select the image for your Promo Box, enter the Title and Button Text.
The Promo Boxes size and spacing will depend on how many you add. They work best with two to four in one line.
The Promo Box width will be automatically determined however you should upload images all with the same dimensions.
PNG images can be used to add icons similar to those shown above  – ideally with transparent backgrounds.

From here you can add more Page Builder sections to build your page and keep on adding until your page is complete!

Watch the Video