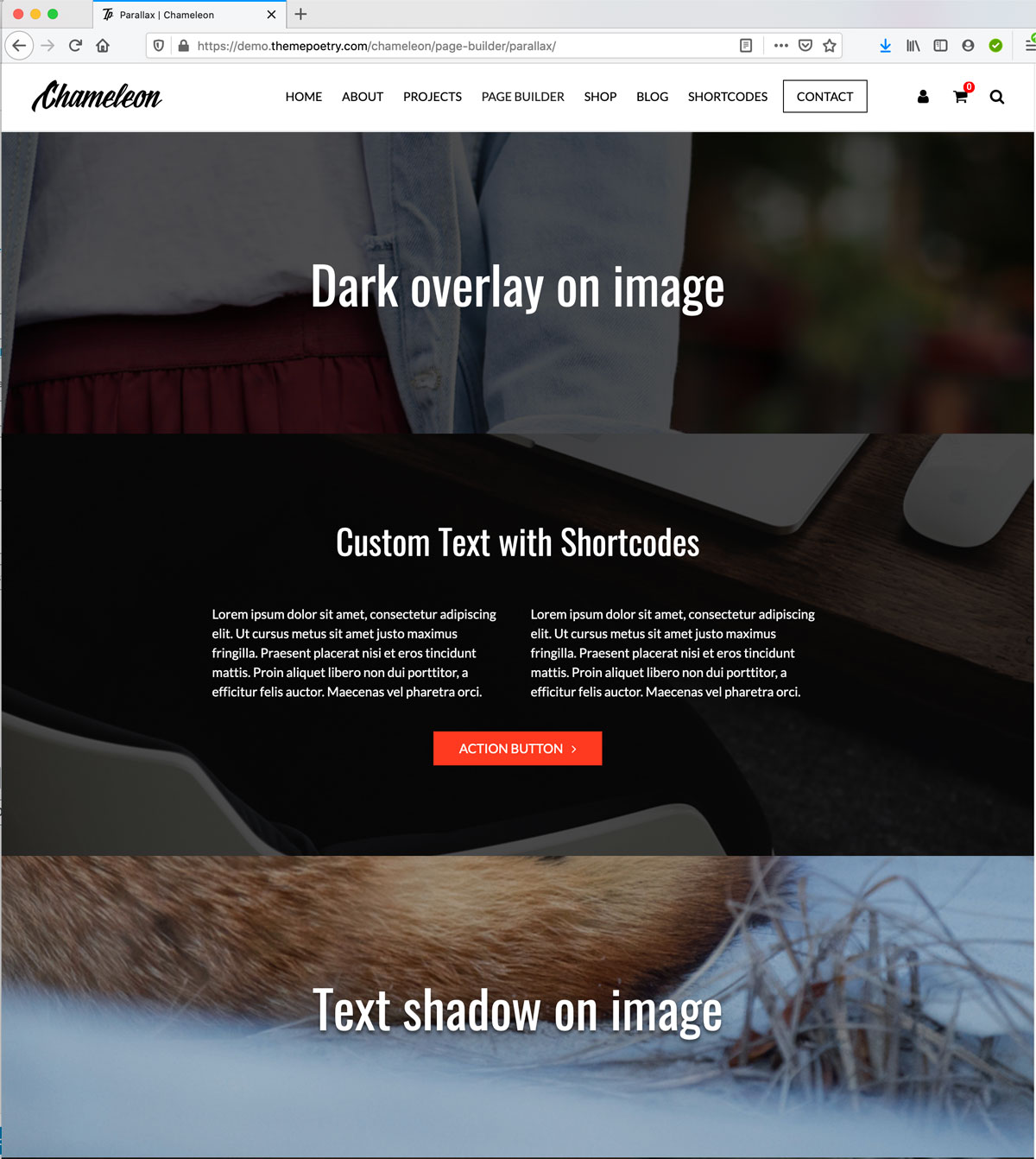 The Page Builder allows you to add a section called Parallax to your page.
The Parallax effect is used to place an image section on a page that, is static in the background of the page (i.e. it does not scroll with the rest of the content).
To add this go to Pages > add new or edit an existing page.
For a new page, Select the Page Template > Page Builder.
Give the page a title then click Add Section and select Parallax.
Select Basic or Advanced.  Basic is simply an image and optional heading, Advanced adds the text editor so you can add anything you can put into a text block including shortcodes!
Select your background image, enter text as desired.
You may also apply effects to the image such as Light, Dark, Blur or put a shadow on the Cover Text.
Specify the height of the parallax area.

From here you can add more Page Builder sections to build your page and keep on adding until your page is complete!

Watch the Video