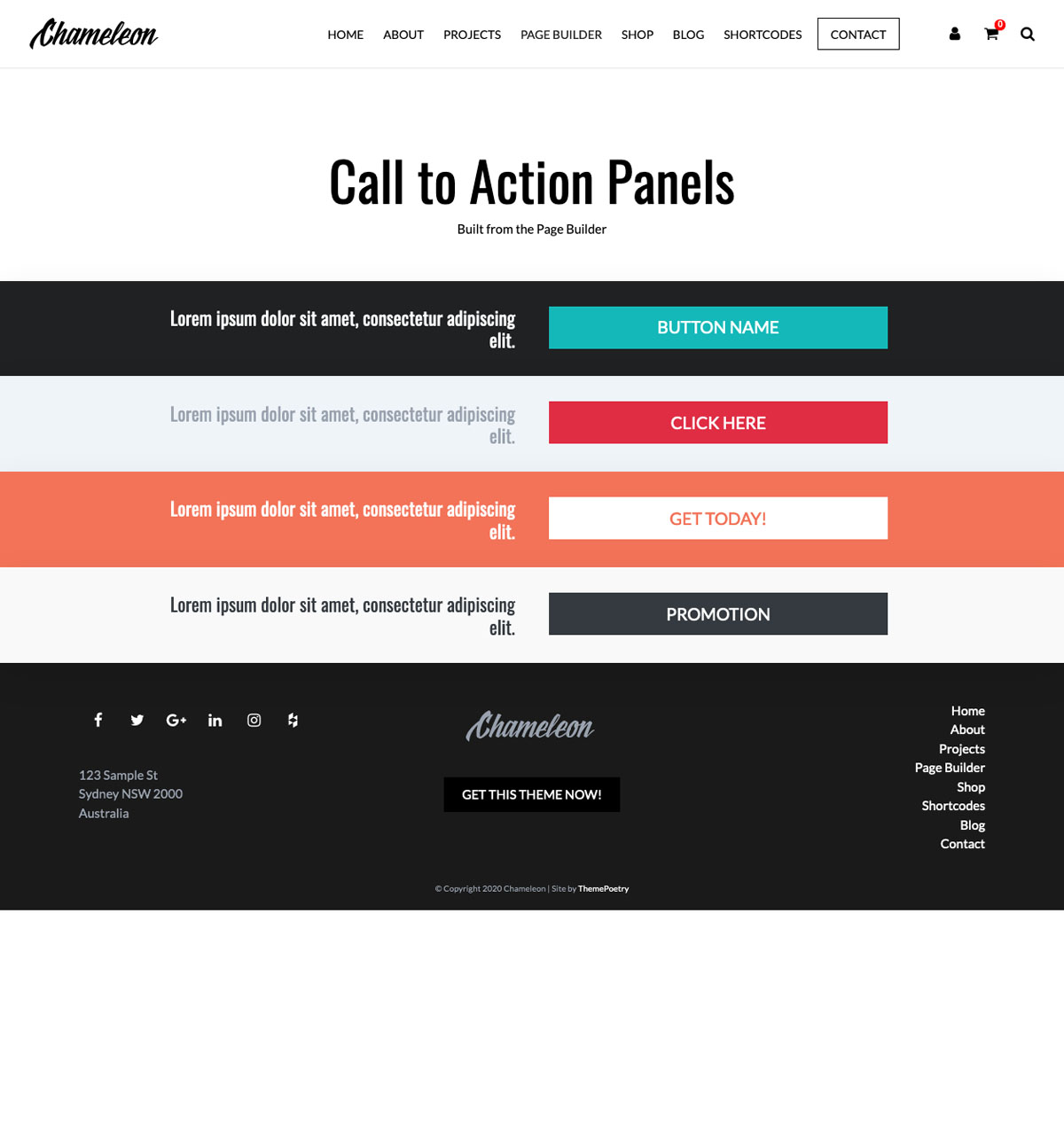 The Page Builder allows you to add Call to action banners to your page.
A call to action can be a good way to push an offer or simply to direct viewers to a certain part of your site.
To add Call to Action Banners go to Pages > add new or edit an existing page.
For a new page, Select the Page Template > Page Builder.
Give the page a title then click Add Section and select Call to Action.
Enter your Action text and the Button text and URL – you can control the colors using the relevant color selectors.
[/list]
From here you can add more Page Builder sections to build your page and keep on adding until your page is complete!

Watch the Video