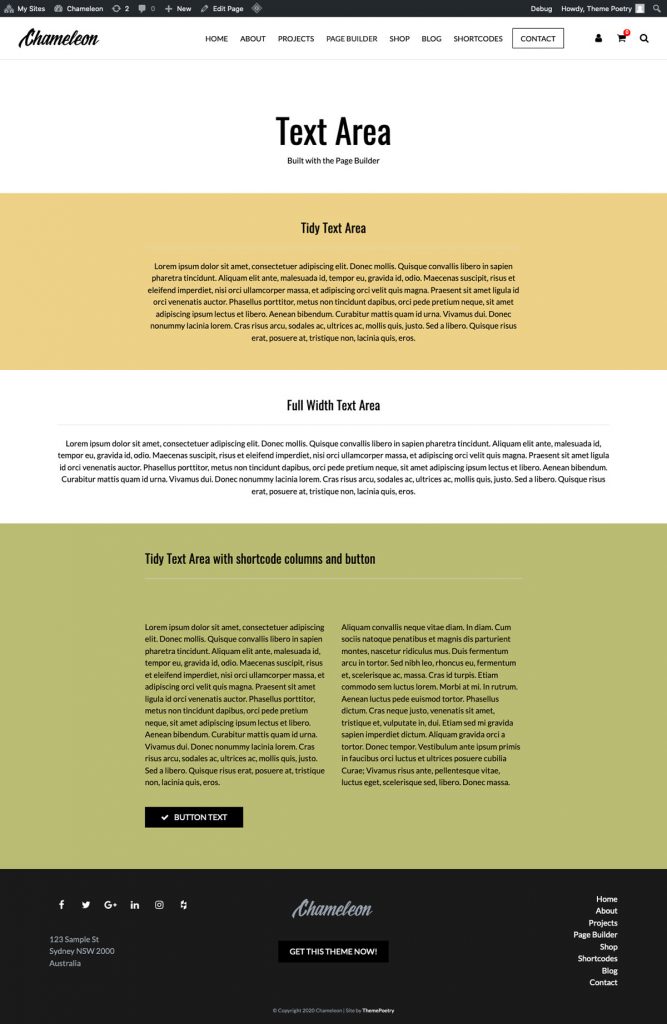 The Page Builder allows you to add a text area similar to the standard Wordpress text area but with color and width control.

To add the Text Area go to pages > add new or edit an existing page.
For a new page, Select the Page Template > Page Builder.
Give the page a title then click Add Section and select Text Area.
You can determine the text max width to be wide or contained by selecting Tidy or Full Width.
Choose an alternate background color if you like
Choose an alternate body text color if you like – the heading color is controlled by the Customizer.
Enter the content into the text area and style it as necessary using the WYSIWYG tools and add shortcodes as desired (more on shortcodes in the shortcodes tutuorial). Chameleon comes with a powerful array of shortcodes which you can use to style your content. The Insert Shortcodes button will only appear after you first save the page. See Shortcodes section for a comprehensive guide to this powerful tool.
From here you can add more Page Builder sections to build your page and keep on adding until your page is complete!
Watch the Video