DOWNLOAD THE THEME (no payment required)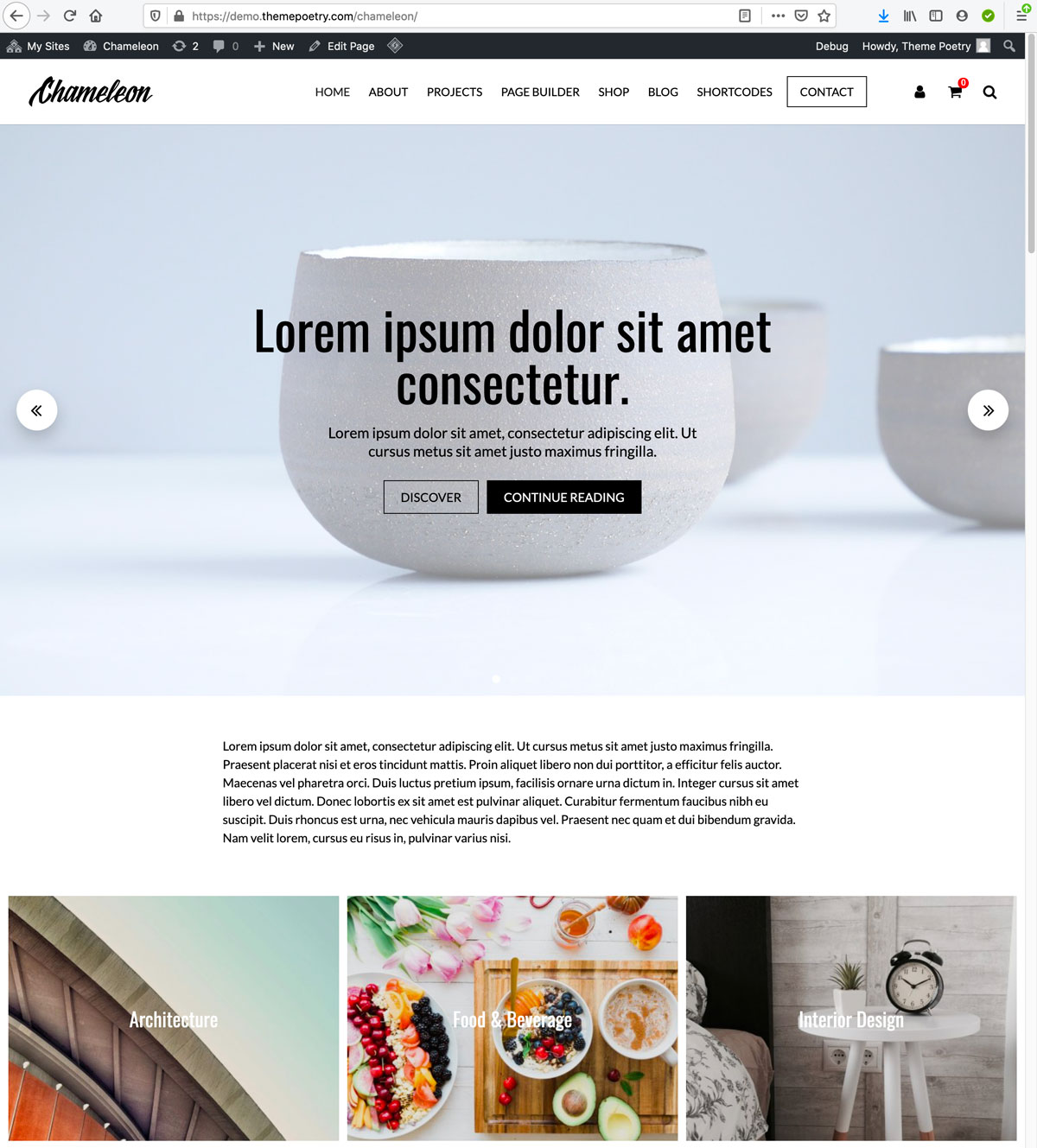 This is one of the most important steps!
Our Chameleon theme is the reason the you'll be able to build such a great website so you need to download it by following these steps:
In a web browser go to https://themepoetry.com/downloads/chameleon/
Click the Buy Now button


Click to enter the Discount Code and enter the code BOWTS20GO


Fill in the form and you be able to download the theme on the next page.
You should now have a file called chameleon.zip on your computer – and this is what you want to upload to your website (NOTE: If you have downloaded the theme and it has automatically unzipped and become a folder called chameleon you will need to rezip it by selecting the folder and right clicking. See this video for help.)
Log into your WordPress Admin
Your WordPress Admin is where you will be managing and building your website so you will have to log in to the WordPress Admin area.
The WordPress Admin area is accessed by going to:
http://yourdomain.com/wp-admin (replace yourdomain.com with your own domain)

You will be required to enter your WordPress username and password (the username and password that you saved earlier).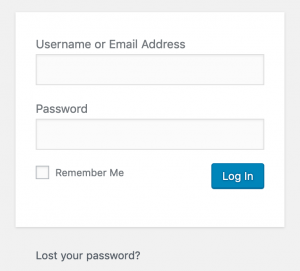 Once you've logged in you should be able to see a screen similar to this: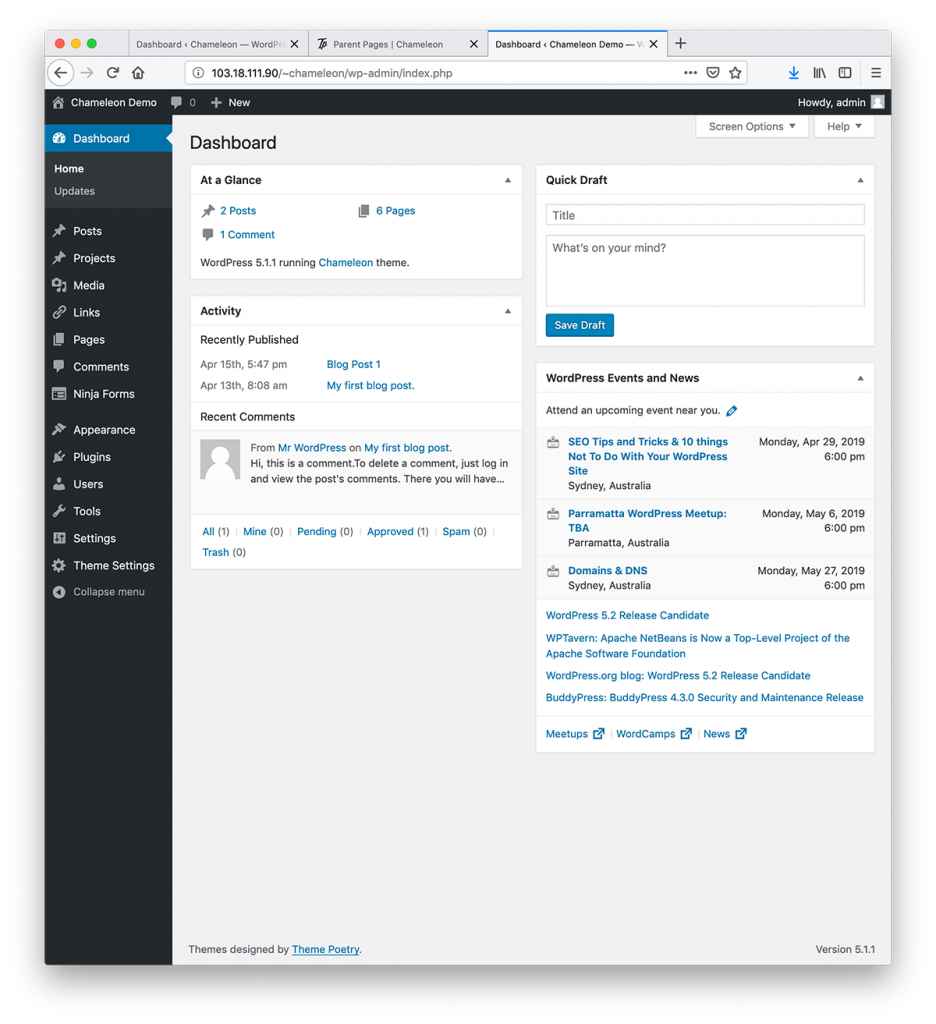 This is where you control many aspects of your website's functionality, content and appearance.
This may look a little bit daunting at first but don't fret – we will go through this section step by step and it will become clear.
In your website's Admin go to Appearance > Themes

Click the Add New button at the top of the page.
Then click Upload Theme.
Locate the zipped theme on your computer using the Browse button and click Install Now.
Great Job!
Before we go any further we want to disable any plugins that may conflict with our Page Builder so please do the following:
Go to Plugins in your Dashboard Menu
Deactivate all plugins
We'll activate plugins as we go so on to the next point!
!Important! There are two plugins required for this theme to operate correctly so when you see this notice click Begin installing plugins.

Now click the Return to Required Plugins Installer
Click the check-box beside each and select Install from the dropdown – click Apply
!Important! Now both plugins are installed they need to be activated.
Now click the check-box beside each and select Activate from the dropdown – click Apply
Click Return to the Dashboard
On the top left of your dashboard is the name of your site – if you click this now you will be able to view your website with the Chameleon Theme installed! Ok – it looks a little basic but we have to start somewhere :)